This is the perfect time of year for a good hearty chili.  Whether you're watching a game with friends, hosting movie night or just having one of those relaxing weekends with nothing planned and pjs for days…this one never disappoints.
Normally, I do pretty much all of the cooking in our house.  However, when it comes to chili, my hubby takes the lead.  I will warn you, we are from Texas, and we are incapable of making anything at spice level 0…this one is cranked up to a Tums level 10!  But, you can totally back off on the heat if you don't fall into this category.  It's very simple, and mostly consists of throwing a bunch of stuff in and letting it simmer away.  Quick and convenient!  Perfect for transporting in a crockpot and keeping it warm at the party.
Gather the ingredients…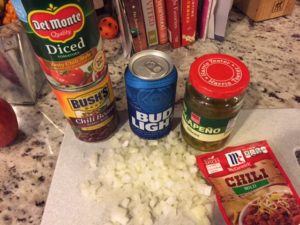 Saute the onions in butter and beer…wow this smells amazing!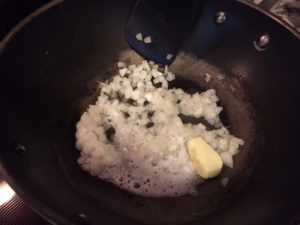 Add the jalapeños and juice (if you like it hot) if not, you can omit…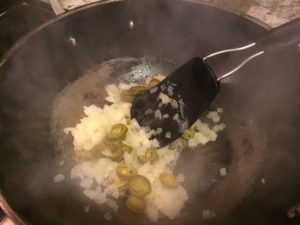 Add your meat and get it brown…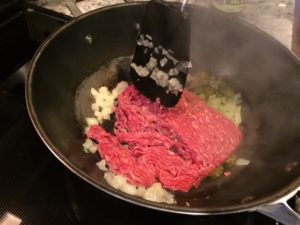 Start to add everything else…and keep all the sauces…don't drain any cans!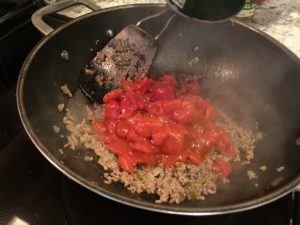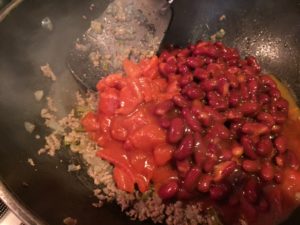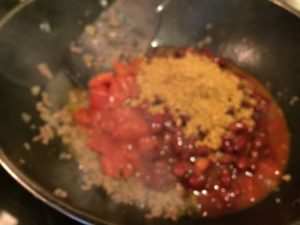 Then after you've added the contents of the seasoning packet, pour beer to fill the packet and add this to the pan…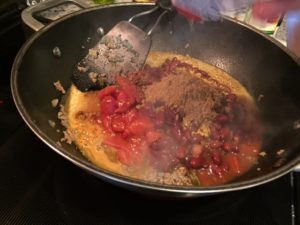 Game on!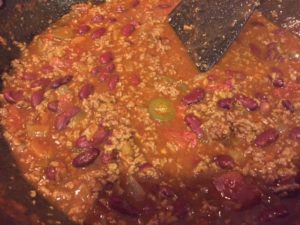 Ingredients
1 pound of extra lean ground beef ( or ground turkey)
1 can Chili beans
1 can diced tomatoes (we use a variety flavored for Chili) or a can of chili seasoned tomato sauce
1 packet of Chili seasoning
1/2 onion diced
jarred jalapenos
beer
1 T butter
assorted toppings: cheese, crackers, chips, cornbread, sour cream, etc.
Directions
Saute the diced onion in butter and just enough beer to barely start to cover the onion.  Cook until onion starts to soften.  Add jalapeños to taste…for us, that's about 2 T.  Add about a teaspoon of the juice from the jar.  Add meat and cook until browned, breaking up with a spatula.  Add tomatoes, beans, seasoning packet and one seasoning packet filled with beer.  If too thick, add more beer.  Simmer for about 15 minutes.  Serve right away or chill in fridge until dinner.  It's great after sitting for a few hours.  Top with shredded cheese, chips or cornbread or crackers, sour cream, etc.