Dishin' With Debbie-"Texas Two Step" Salsa
What happens when you put all of these ingredients together?   It's so easy and delicious you'll make it again and again…because it will disappear fast!  Keep reading to find the two-step process of "chop and blend" that created this tasty appetizer!
Ingredients
1 can diced tomatoes with green chiles
1 can Mexican stewed tomatoes
2-3 chopped green onions
1 handful of cilantro, roughly chopped
1 seeded serrano pepper
3-4 T chopped jalapeños from a jar
2-3 cloves of garlic, roughly chopped
1 T cumin
1 tsp. sugar
1 T freshly squeezed lemon juice
Directions
Place all ingredients into a blender and blend until smooth
**BONUS RECIPE!!!**
If I don't have chips, I pull out the wonton wrappers and throw a few on a baking sheet and spray with cooking spray.  Into the oven at 350 for about 5 minutes, and you have a chip!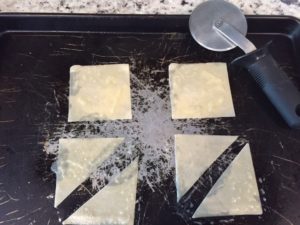 Sign me up for the Kiss 95.1 email newsletter!
Make sure you're not missing out on anything at Kiss 95.1 and become an exclusive VIP member. Enjoy all the perks and get exclusive insight into music news, contests, and more!
By clicking "Subscribe" I agree to the website's terms of Service and Privacy Policy. I understand I can unsubscribe at any time.