Gym, tan, laundry…. reunion!
If the rumors are true, it looks like we're about to get a Jersey Shore reunion!
It has NOT been 100% confirmed, but there's been some little hints that have us totally excited!
1. The cast is back filming!
Toby Wolf, director of marketing for Jenkinson's Boardwalk in Point Pleasant Beach said,"They were here for a couple hours and had dinner and played boardwalk games."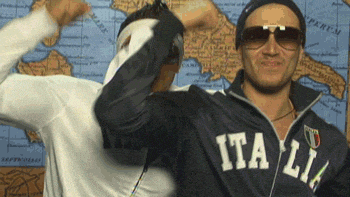 2. Fans have confirmed this.
Shoutout to Twitter
THE ENTIRE JERSEY SHORE CAST WILL BE AT JENKS BOARDWALK TONIGHT FILMING A REUNION I REPEAT THIS IS NOT A DRILL

— Jake S (@J_Solewski1016) June 16, 2017
3. The cast is even hinting the good news!
Don't even lie, you know you're secretly just as excited as I am.